Natural Health Practitioners
Our natural health practitioners have been internationally trained to a very high standard and have been hand-picked by the Founder of Balanced Living to provide the highest quality of personalised care to our clients, whilst guiding and empowering you to make informed choices towards realising you innate health potential.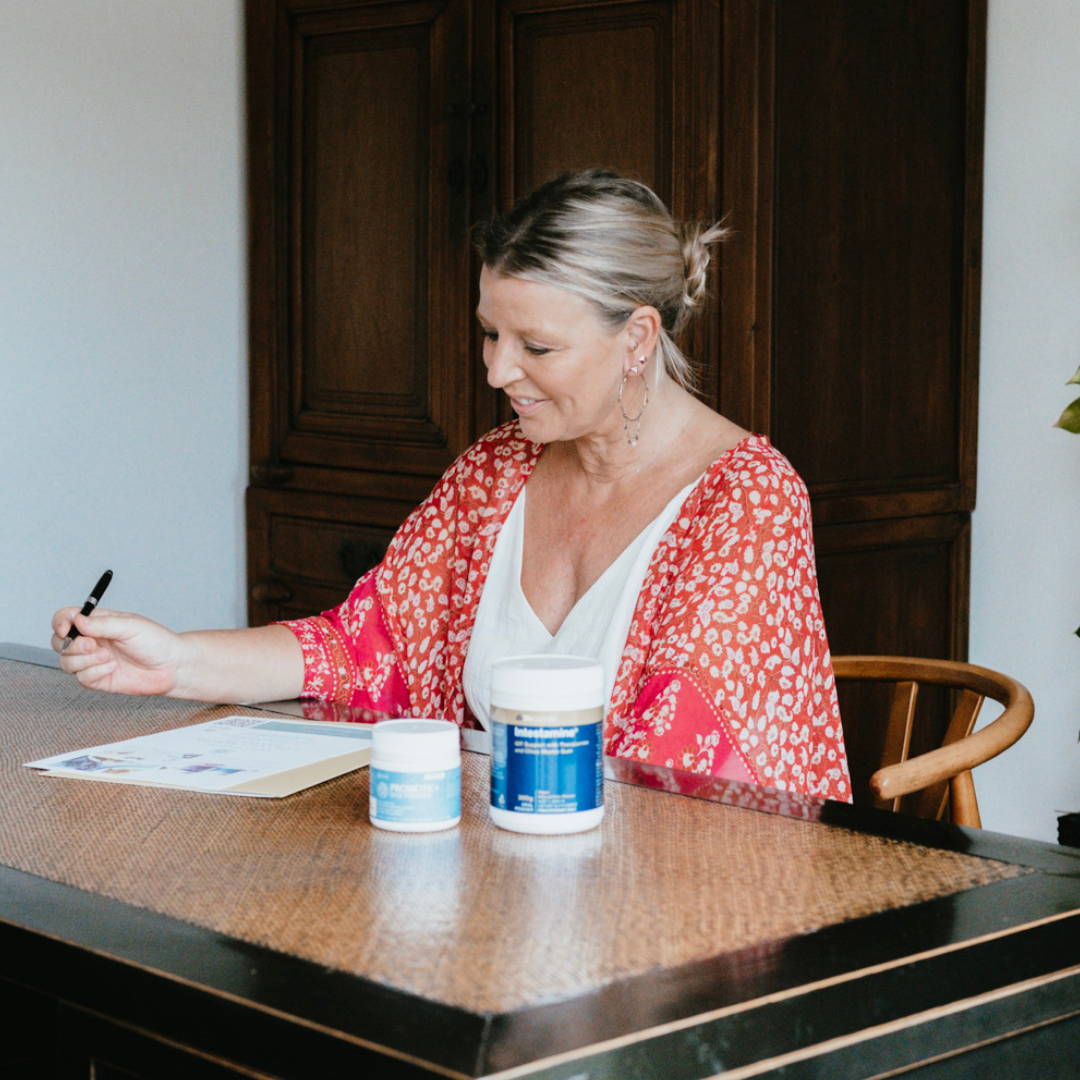 Toni Baker, BHSc (Naturopathy), Adv Dip Western Herbal Medicine, Adv Dip Nutrition, Dip Homeopathy, Dip Remedial Massage, Dip Reflexology, Emotion Code Practitioner
Originally from the UK Toni is an Australian trained Functional Medicine Practitioner, Naturopath, Herbalist, Nutritionist and Homeopath and has been practising for over 20 years in some of Sydney's top naturopathic clinics and also within her own business in Australia, Path Naturopathy. Toni has now been practising at Balanced Living for over a year and is seeing clients both in-clinic and virtually.
Toni spent a great deal of her clinic experience in one of Sydney's top clinics which specialises in thyroid, adrenal and hormonal health which has naturally led on to becoming a speciality for her. She also has a huge interest in gut health and believes that the gut is the support for the rest of the body. The clinic also owned its own labs for functional testing and had close ties with some of the top Integrative Doctors from the US.
At Balance Living we have full functional testing including GI Map stool Tests, The Dutch test for hormone and adrenal profiling, DNA testing, Heavy metal and mineral testing, food sensitivity testing and Organic Acid Testing. Toni is proficient in interpreting all of these tests and can also organise blood testing for you.
More recently Toni has become an Emotion Code Practitioner which identifies and releases trapped emotions which can restore wellness, joy and potential within the body. By tapping into the subconscious mind by muscle testing she can release emotional energy that can create malfunction and discomfort in the body.
Alongside her clinical practise, Toni does monthly webinars for Balance Living on an important range of health topics alongside articles that can be found on our website.
Toni also runs a range of detox programmes at Balance Living including a 30 day "Gut Healing' Plan, a 'Love Your Liver' Detox, a "7-Day Juice Cleanse and Detox" and a 'Going Raw for a week". We also run these plans for corporate clients.
Her ethos is to provide her clients with leading health solutions that best suit their lifestyle, allowing them to choose their path to health, and making it a comfortable and achievable journey.
She uses a combination of diagnostic testing, medical and lifestyle history, dietary and lifestyle changes supported by supplements and natural herbal remedies. Using the power of nature to help and heal us has been at the core of her life for the past 20 years. The evolution of the natural health industry and the constant developments and research only reinforces her belief that an integrated, realistic approach is the proven most effective way to get results for her clients.
Some of the areas that she can you help you with are:
Women's Health - Including pregnancy care, menopause support, period pain, irregular menstrual cycles, PCOS, endometriosis, PMS, amenorrhoea, post pill support, infertility and preconception health care.
Men's Health - Including cholesterol, depression, diabetes, fertility, libido, stamina and more.
Energy and Motivation - Including fatigue, low energy levels, poor concentration, and maintaining stamina.
Thyroid function - Treating symptoms of metabolic function and metabolism.
Adrenal and Stress Support - Including anxiety, depression, and stress management.
Depression & Anxiety - Looking into causes behind mental health conditions.
Insomnia - Including the reasons behind insomnia.
Gut and digestive conditions - Including bloating, IBS, constipation, diarrhoea, food intolerances, heartburn, nausea and reflux.
Allergies and Immunity - Including poor immunity, recurrent infections, colds and flu, hay fever and sinus and autoimmune conditions.
Diet and Weight Loss Support - Including education around healthy eating suggestions for long term weight maintenance and identifying weight loss barriers
Preventative Health - why wait until you are sick? A good preventative program will greatly enhance your health with the right supplements.