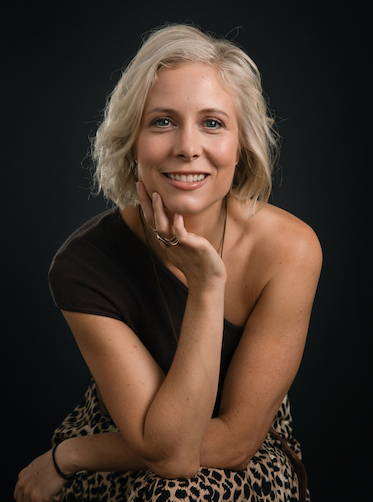 "I believe that most issues – whether physical, mental or emotional – begin in the energy body. I also believe that we're capable of healing ourselves if we're given the right knowledge, and the right tools. I intend to empower those I work with to shift their perspective, and find their own paths.
I help them build their own bespoke toolbox of mental, emotional and spiritual essentials – a treasure chest of gems that will support them in living rewarding, balanced lives."
Tamsin is a transformation coach certified in the Aliveness Method® and a shamanic energy medicine facilitator certified by the Four Winds Light Body School. She blends coaching tools with energy practices to support people in shifting bad habits and old patterns; finding balance; optimising their energy and living fulfilled lives.
Tamsin's neo-shamanic training draws on the traditions of the Q'ero people in the Chilean Andes, as led by medical anthropologist, shaman and teacher Dr. Albert Villoldo, who has also written a host of bestselling books, including detox programme Grow a New Body.
Through energy work, Tamsin helps her clients uncover the mental, emotional and spiritual roots of a whole host of ailments – from sleeplessness and migraines to breakups. She can also support clients in the throes of life or career change, seeing their potential and helping them set the foundations for the life they truly desire.
Tamsin then uses coaching frameworks to help clients take action in their lives, to ground their dreams and make them a reality. This potent combination gives anyone who's sick of falling into the same old stories and situations – along with anyone who has big dreams – the tools they need to make real, lasting transformation in their lives.
Tamsin brings her knowledge of the corporate world to her work, having started her career in law before spending more than 15 years working in journalism and copywriting. Her own experiences with anxiety, overwhelm, mood swings and sensitivity have given her a strong understanding of the challenges people face when juggling multiple balls in life. It's her mission to help people find their own balance and regain their lust for life.
Tamsin is available to see clients on Wednesdays and Thursday in the clinic.
MORE ABOUT TAMSIN'S SESSIONS
Shamanic Journeying
This is a one-hour experience where you will work with Tamsin to explore current challenges, issues, desires or long-term visions before embarking on a guided journey of the mind using visualisation techniques. Tamsin will guide you in tapping into your subconscious mind, so you can identify the root cause of an issue, gain clarity and tap into your dreams.


Initiation Session
In this two-hour deep dive, Tamsin will use different techniques – from coaching to oracle card work and chakra-based shamanic energy healing – to help you connect with yourself and your inner GPS. This is an opportunity to unravel long-held patterns and bad habits, and to gain new perspective on health issues. Together, you will identify action steps you can take to embody new ways of thinking and being in your life, so you can navigate life decisions with greater ease, identify your big vision, or find peace.
Follow-up Sessions
Continue your healing journey with the support of shamanic energy work and coaching frameworks that will help you navigate life, love, work, relationships and health. Tamsin uses a client-led approach to coaching to help clients tap into their own inner wisdom. Ultimately, we know what we want and we know how to get there – sometimes we simply need outside support to help us see it. Choose from single energy and coaching sessions to longer journeys and packages that are tailored to your needs and desires. Each session runs for one to 1.5 hours.