Good health starts in your gut. If you've been keen to improve your overall health for some time, then you need to look at the state of your gut.
Join us for a fascinating discussion where you will learn how to understand your gut microbiome and overall health, how to lower inflammation in the body and how to set yourself up for long-term, sustainable, and vibrant health.
With 70% of your body's immune located in the gut, there has never been a better time to give your gut health a 'makeover' to ensure your immune system is at its strongest!
Date: Friday, 7 October 2022
Location: Balanced Living, 779 Bukit Timah Rd, Singapore 269758 (next to Sixth Avenue MRT)
Cost: $30 per person (includes a delicious "gut-friendly" lunch from The Living Café and a probiotic berry elixir drink from Akesi Wellness)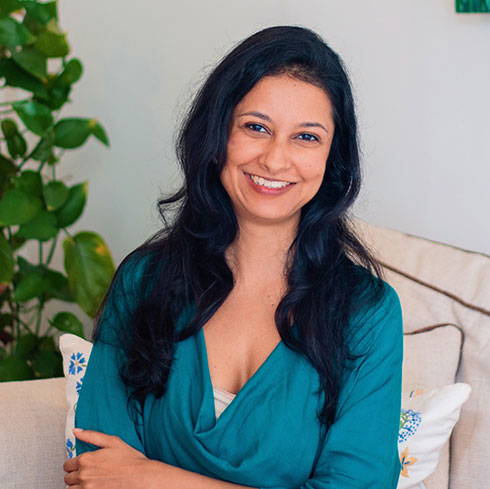 Dr. Poorna Menon, ND (USA) is a Naturopathic Physician licensed in the state of Washington with a Doctorate in Naturopathic Medicine from Bastyr University. She has in-depth experience in advising clients on chronic illness & lifestyle conditions, including mental health issues, digestive disorders, diabetes, cardiovascular conditions, Parkinson's Disease, kidney disease, and autoimmune conditions.
With a demonstrated ability to support clients in achieving their health & wellness goals, Dr Menon has been part of specialised groups caring for clients with chronic/complex illnesses, using multi-faceted, low-force approaches further to pharmaceuticals (ranging from diet, clinical nutrition & lifestyle management to counselling, herbal medicine, and nutraceuticals).
Dr Menon supports the synergetic balance of a client's mental, physical, and emotional wellbeing by bringing a mix of Naturopathic modalities with a detailed study of the client's history, and a tailored approach.

"Carefully curated wellness experience to kick-start health."

"Useful and funky wellness experiences,"

"Healthy diet plans to help keep us in top shape!"

"You'll get to better understand your gut and overall health." "Authentically kickstart the health journey, starting from the inside-out."