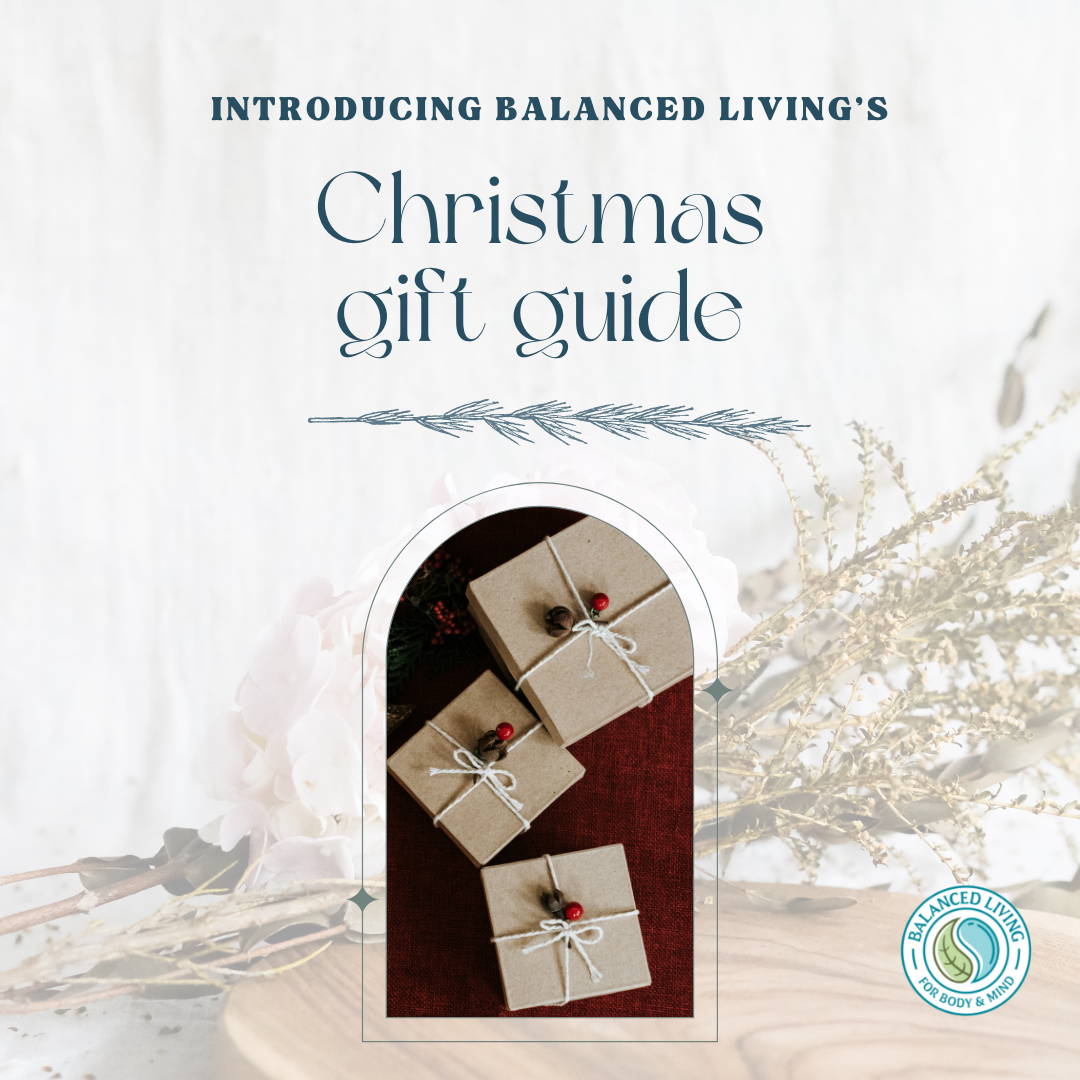 SUSTAINABLE GIFT SETS | NATURAL PERFUMES | CANDLES | ROOM SPRAYS | EPIC BUNDLES | GUT HEALING TONICS
↓
CHRISTMAS GIFT GUIDE

———————————

If you are looking for gifts with an environmental and wellness focus check out the Gift Guide we have prepared for you below!
Carefully curated with products from our retail pharmacy and clinic, we've bundled up some of our favourite tried and tested sustainable gift sets, natural perfumes, candles, room sprays, Epic Water Bundles, and gut healing tonics.
Perfect for the health-conscious, environmentalist in your life.
↓

EPIC WATER FILTERS
Give those you love the gift of health and clean water with our range of epic filtered water bottles & dispensers!
Removes up to 99.9% of known tap water contaminants..
Buy our new Nano Dispenser and get a free Epic Bottle worth $64.95!
SOAP NUT REPUBLIC
Fall in love with cleaning.
Crafted with 100% natural soapnut berry extract blended with the finest selection of essential oils, and plant and mineral ingredients from around the world.
Calypsoul.life
Find your center with Calypsoul.Life's range of little luxuries crafted for your daily rituals.
100% natural and free from synthetics. 🌿
Made in small batches and blended by hand.
Shop the whole range in our Retail Pharmacy.
Akesi Tonics & Powders
Bio-Fermented Tonics and Probiotic+ Powders.
Taking care of your Gut Health has never been sexier!
Find your balance with ease.
Tiny bandit
Home + Beauty Good
for the Mindful Modern.
Build a little self-care sanctuary wherever you are! Choose from Crystal Infused Diffusers, Candles & Ritual Body Oils.
HEALTHFORCE SUPERFOODS
Choose from Healthforce's bestselling superfoods...
Whether you need an immune boost, an energy boost or just want to jazz up your smoothies we have just the thing for you!
DOTTERA
Let the magic of certified pure therapeutic grade essential oils inspire an invitation of much-needed mental & emotional rest.
Gift the ones you love the peace of a moment.